testimonials
Worked with Filming in Nepal in Kathmandu & Pokhara. they are very professional and they easily got me permissions and were able to film smoothly in Nepal without any problem. Ganesh Sharma is very professional and i highly recommend to work with them.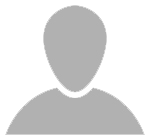 Raouan Genomedia
Abhu Dhabi
Our experience of filming in Nepal and working with Mega adventures is very positive. Ganesh and his crew helped us with, among other things, research of locations, transports, accommodation, permits, custom clearances and organizing porters and equipment during the expedition etc etc..
We felt that he was well prepared, understood our needs, very reliable and last but not least Ganesh and his crew are all really service minded. Our reality/adventure show "Dropped" demands a lot of all the crew since we filmed a 66 minutes TV episode up in the mountains with a huge organization with helicopters, contestants, camera crew, porters etc and had to make the expedition work as well as the filming of it. Thanks to Ganesh and his crew all this was possible and we warmly recommend them!
Titte Arnhall, Project manager
Lina Hagman, Producer
Mastiff Sweden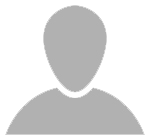 "Filming in Nepal can be a challenge but it helps if you can find a good, reliable local fixer – someone who can sort out your filming permits, get your gear through customs, find suitable accommodation and basically deal with any problems that arise before and during the shoot. It also helps if they're good fun to work with! Ganesh Sharma from Filming in Nepal and his team fitted the bill perfectly and really helped to make our shoot run smoothly. If I film in Nepal again then Ganesh would be one of the first people I'd call".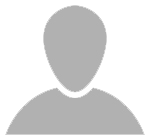 "Working with Ganesh of Filming in Nepal was not just a pleasure – it was much much more! Filming a 45 minute documentary about a "very hard way to school", making a whole village crazy, organizing dozends of kids for ten days, daily switching the schedule, getting extra tapes from the airport without having customs trouble, and a lot more things you can imagine – everything was no problem and Ganesh did a great job. To keep it simple let me just say: on a scale from one to ten Ganesh gets ten points. And, at least, there are two more important things: Bugdet was always fine and never exploded or even raised! And: He's a good guy to have a beer in the evening! Ok, chess skills could be better Will book Filming In Nepal anytime I get back to Nepal, no matter what kind of project it will be!"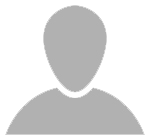 Working with Ganesh & Filming in Nepal was great. He took us all over Katmandu and made sure we had passage to film everywhere we needed. He is knowledgeable about filming and understands our terminology. We could not have successfully completed our project without his support and guidance.